21 new material handlers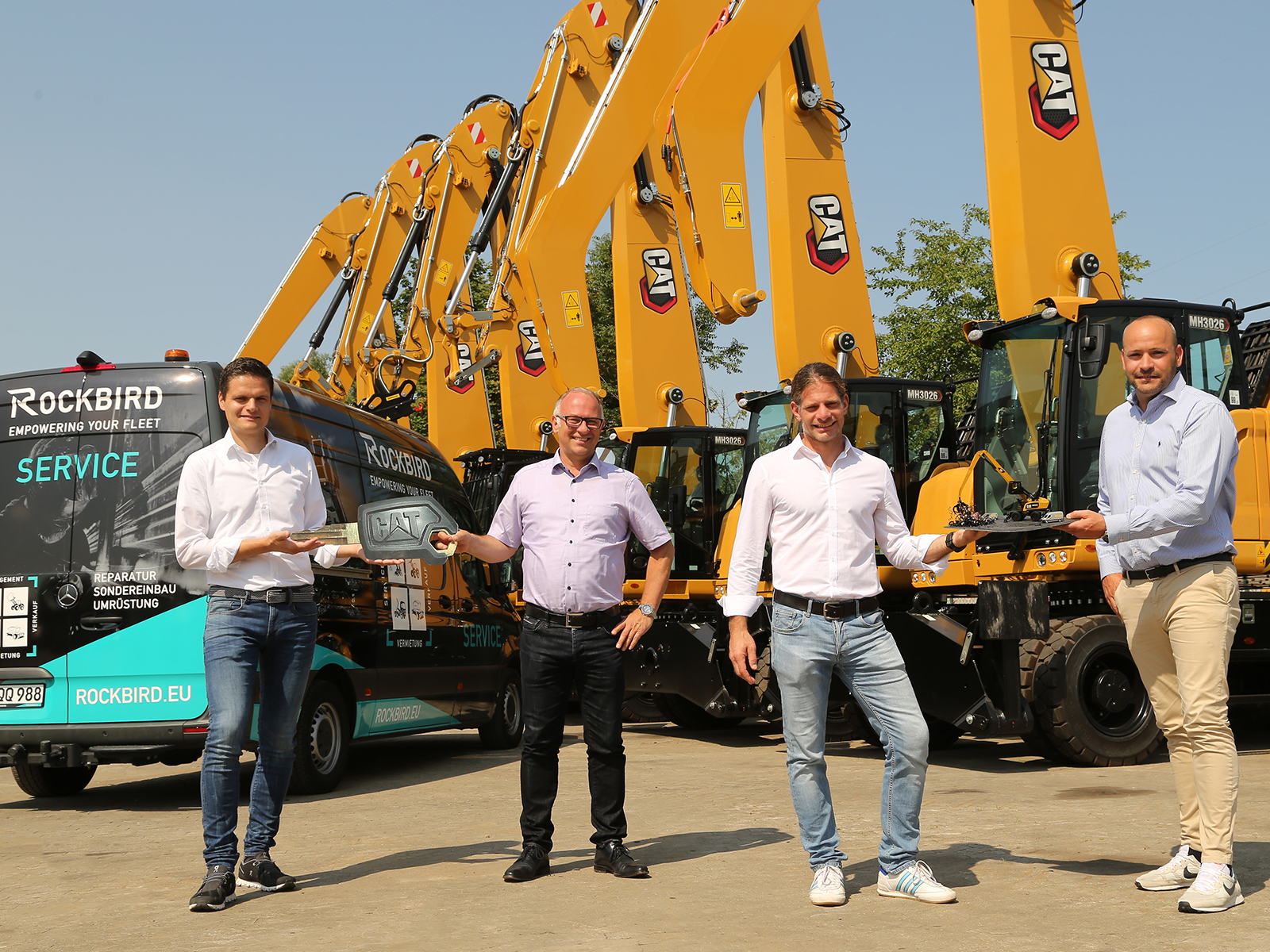 The ROCKBIRD rental fleet has grown and at the handover of the keys not only the sun is smiling.

Our large fleet of various handling machines, attachments and commercial vehicles is regularly renewed and expanded. At the moment, numerous CAT excavators, such as the MH3024 and MH3026, are being replaced and our customers are delighted with the brand new machines for their scrap, recyclables and waste wood handling, etc.
In the Zeppelin branch Frankenthal there was a symbolic key handover for our management and in the "Baublatt" a press report about it.
For more than 20 years, our customers have benefited from the close exchange with Caterpillar and Zeppelin, through which we have been able to stimulate many a product improvement with clear requirements and feedback from the application. Here's to continued good cooperation!