Video shoot in the CHP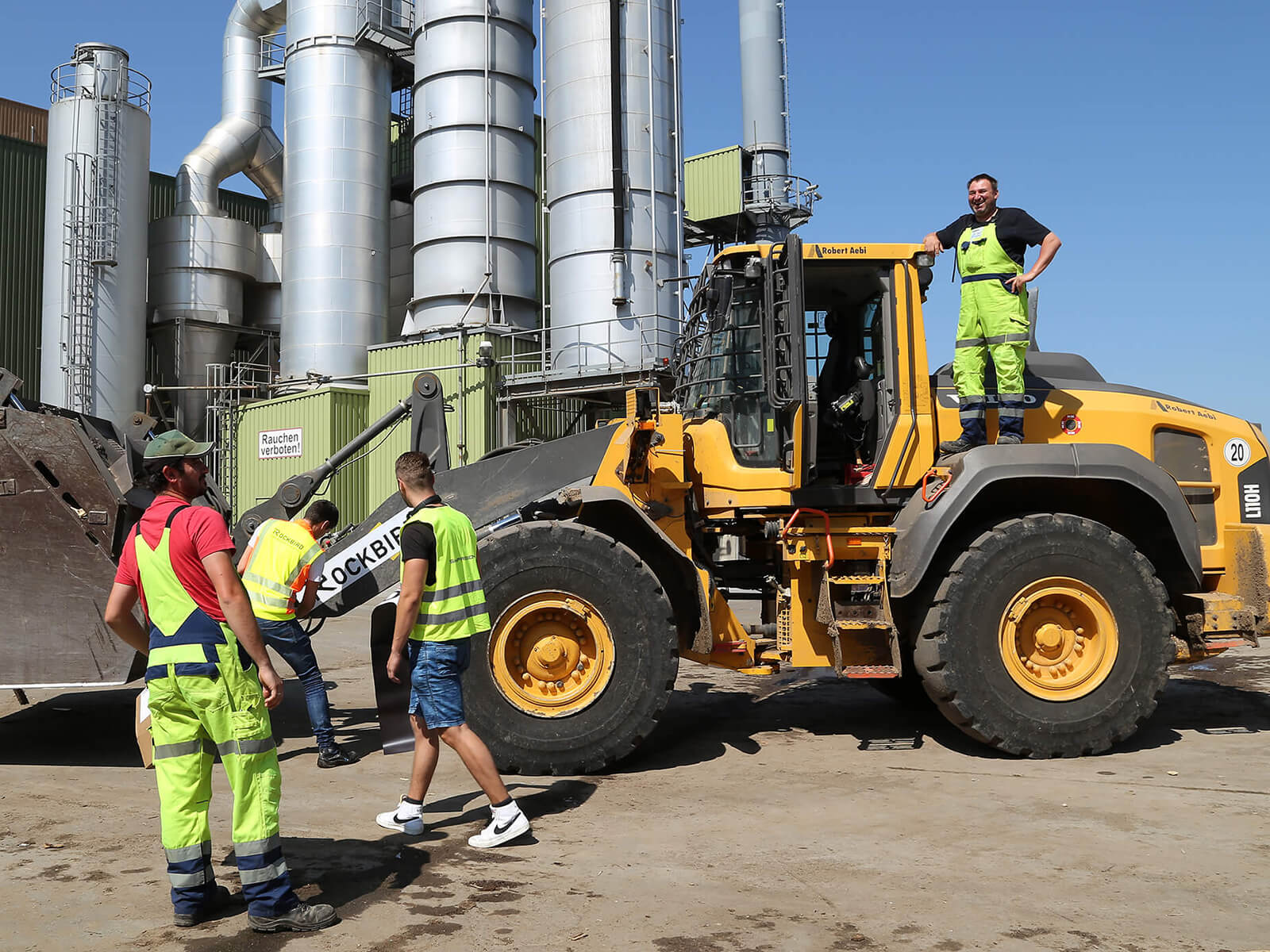 Finally, the time had come: our video shoot with drone at the biomass cogeneration plant could take place.

A CAT MH3026 and a Volvo L110H from our rental fleet as well as the ROCKBIRD service sprinter shone in the leading roles. The location offered "real action" and plenty of dust for effect. Just watching the processes was exciting and our drone pilot Nick from skypassion brought additional dynamics into the picture: one truck after the other delivers scrap wood, the walking floor trailers unload, the wheel loader brings the material to the handling excavator, which fills the shredder, the chips are again transported by the wheel loader to the next station and in the end scrap wood is turned into electricity – ecologically and CO2-neutral through state-of-the-art technology. Efficient raw material utilization in perfection and of course all processes have to run smoothly, especially during material handling. As a rental company, we ensure the availability of our handling machines and commercial vehicles, and our customers, such as BHKW Buchen, have relied on this for many years.
We would like to thank them for the permission to turn and the team for their great support. Here's to continued cooperation in a spirit of partnership!
We are gradually showing the videos on our social media channels, for example here: https://fb.watch/7BEjzr7w6l/