Can't find what

you're looking for?
We find
a solution
Contact
us now »
Rent your tractor unit

with or without trailer
For the efficient transport of bulk materials, even over longer distances, a well-tuned, powerful semitrailer tractor is the right choice. Tractor units in standard design from the ROCKBIRD rental fleet are often combined with a walking floor or dump trailer, therefore they have a hydraulic system with a 2-circuit pump. Our Volvo, MAN or Mercedes truck models have an engine power of 375 kW (510 hp) or more, a 4×2 drive (2-axle) and a standard semi-mounted height (approx. 1.15 m). All our trucks for rent are designed for long-distance transport, meet the EURO 6 emission standard and offer the driver a lot of comfort in a spacious cabin, e.g. in the Volvo Globetrotter or Mercedes GigaSpace. In addition to automatic transmission, cruise control, air conditioning and auxiliary heating, navigation system, infotainment and refrigerator are also part of the extensive equipment.
RENT A TRACTOR UNIT AND BENEFIT
A powerful tractor unit with 2-circuit tipping hydraulics can be combined with a tipping trailer or a walking floor trailer as required. Popular, for example, is the Volvo FH, a top performer in long-distance transport. The Actros from Mercedes-Benz, with its 530 hp, is also ideally equipped to pull a walking floor with a gross vehicle weight of 36 tons. In its GigaSpace driver's cab, the aerodynamic, economical truck offers a comfortable and safe workplace with comfort seats and bed, as well as plenty of space and equipment to feel at home. This also applies to the MAN TGX from the new MAN Truck Generation with the spacious GM cab.
With all commercial vehicles that you can rent from us, we attach great importance to driver comfort, safety and economy. Increase your profitability and productivity with a modern tractor unit. In the case of long-term rentals, you also have the option of choosing the color of your choice for the paint job and also visually customize the tractor unit to your fleet.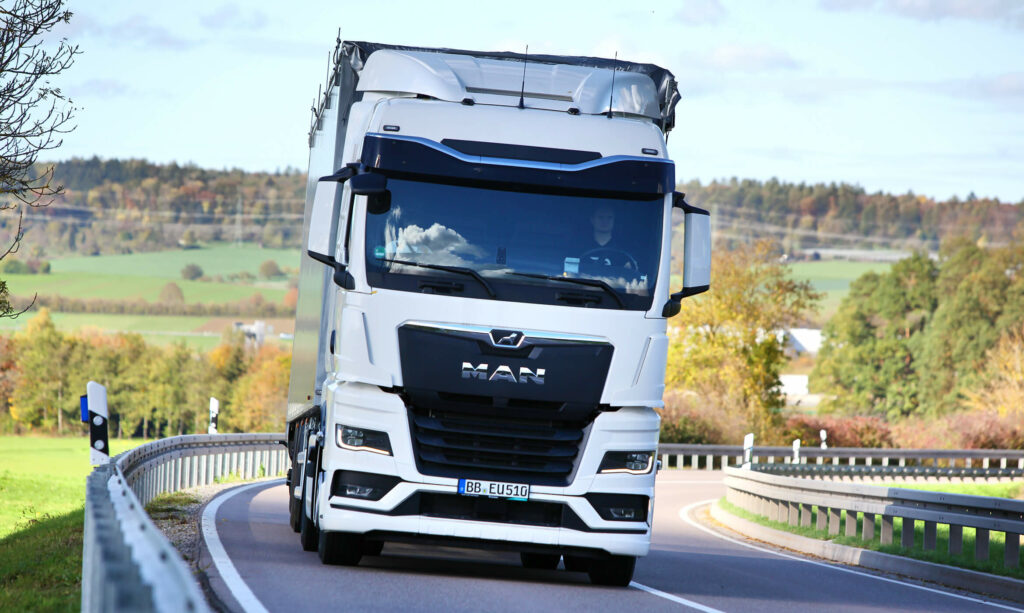 THE RIGHT TRUCK FOR YOUR NEEDS
You want to rent the tractor unit conveniently and economically for several years or short-term for a few weeks, for example as a replacement? We will be happy to advise you on renting or hiring with the option to buy. We configure the optimal vehicle for your needs and create an all-around well thought-out offer. Benefit from planning reliability and cost control, rely like many satisfied customers on our 24/7 service and the availability guarantee of ROCKBIRD RENT.
Alternatively, we offer other commercial vehicles such as roll-off tippers and skip loaders as well as three-way tippers for the transport of bulk materials for rent. Our construction machines and trucks are in use nationwide with a reliable service network, also in Poland, Austria and Switzerland.