Material handler for metal recycling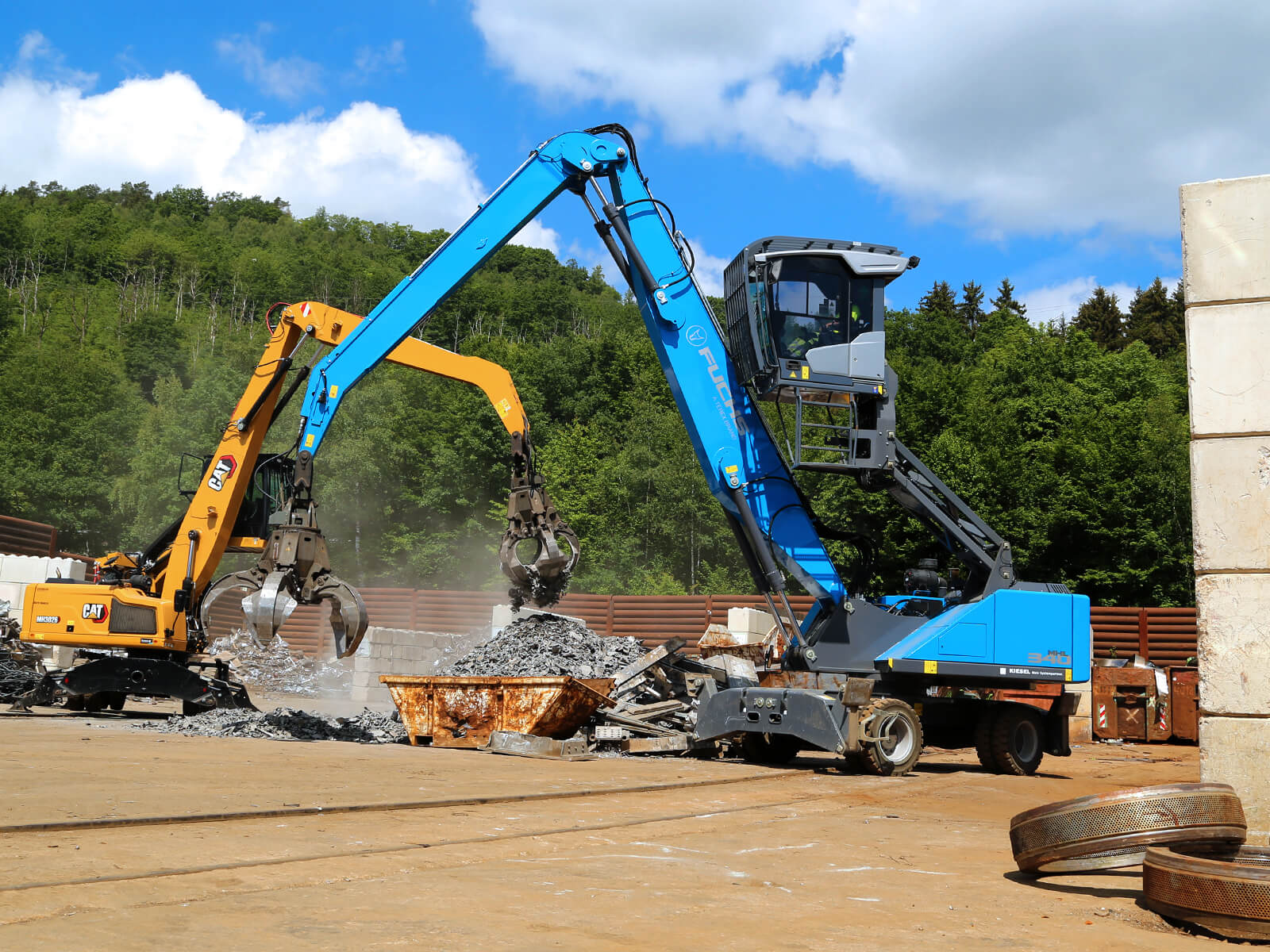 The Fuchs MHL340 and CAT MH3026 material handlers, both with 5-shell grabs, complement each other perfectly.

In the mixed, manufacturer-independent ROCKBIRD rental fleet, it is not "blue against yellow", but which machine fulfills the customer's individual task most efficiently. The blue Fuchs has the edge in terms of range and, with its additional cabin elevation, offers the best view when loading the scrap shears. In return, the yellow CAT scores with drivers for its stability and agile handling. This video shows the material handlers in action.
At our customer Rhein Main Rohstoffe GmbH at the Siegen site, the two excavators on long-term lease work side by side when handling scrap metal. The metal recycling company with headquarters in Frankfurt is a leader in the collection, recycling and marketing of all kinds of steel and metal scrap. In Siegen they specialize in trading and processing non-ferrous metals, i.e. all metals except iron and metal alloys, in which iron is not contained as a main element or the proportion of pure iron does not exceed 50%. The site has its own laboratory for fast and precise analysis of the secondary raw materials.
We have been very happy to support the recycling professionals for many years with available machines and reliable service – thank you for the partnership.