Efficient transport of bulk goods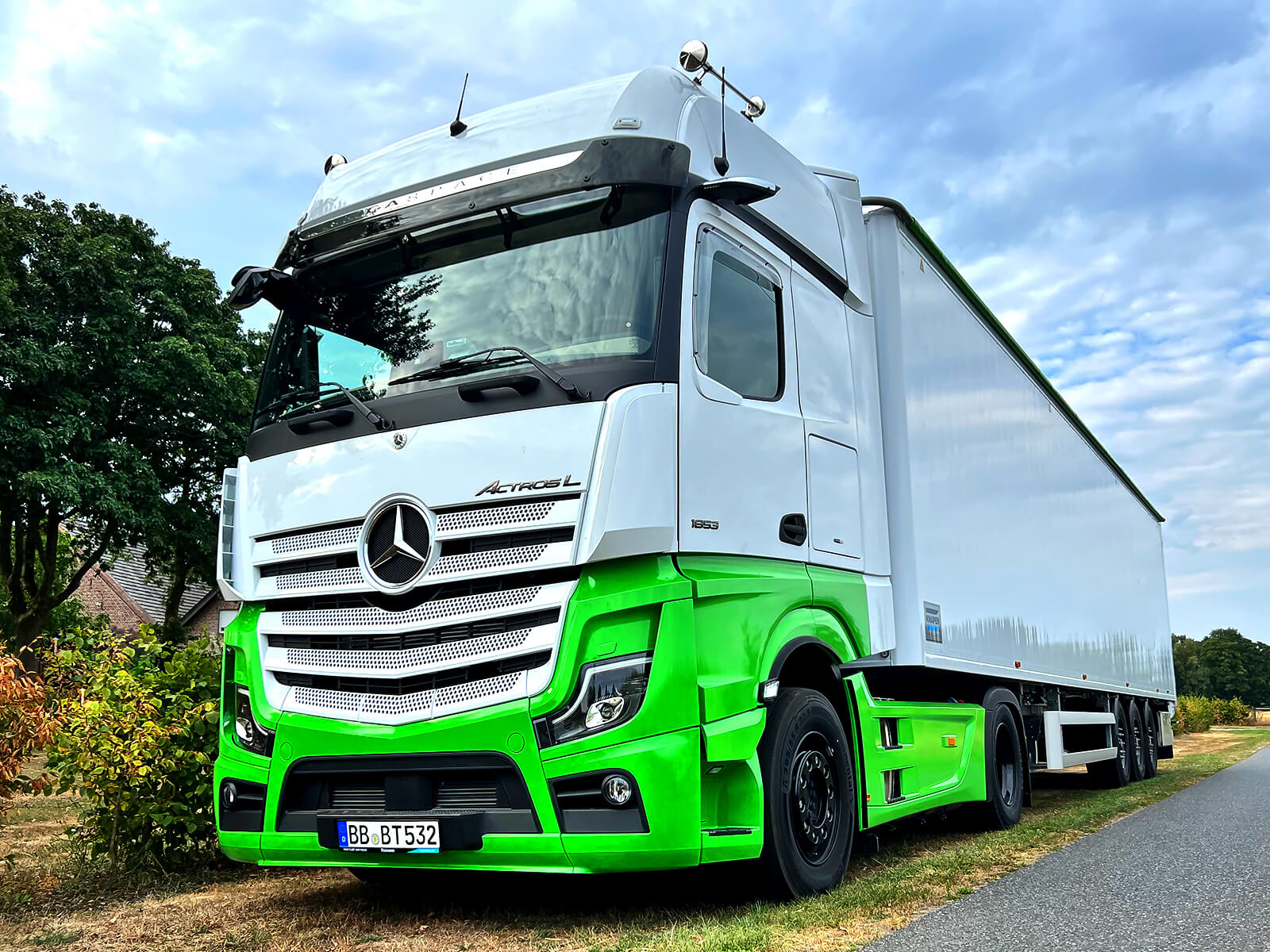 The Knapen "Cargo Walk" K100 is pulled by an Actros 1853 LS: a strong team that matches.

With its 530 hp, the Actros from Mercedes-Benz is well equipped to pull the walking floor trailer with a permissible total weight of 36 tons. In its GigaSpace driver's cab, the aerodynamic, economical truck also offers a comfortable and safe workplace in long-distance transport. Up to 90 cubic meters of woodchips and similar bulk goods will be transported at biotherm Services GmbH with this semi-trailer for the next 4 years. The walking floor can conveniently unload its cargo via 21 moveable aluminum boards on 900 plain bearings, of course by remote control. It is filled from above, for example using a wheel loader, and the load is protected with an automatically closing roll-up tarpaulin. The semitrailer tractor was painted according to the customer's wishes and before use, the whole team goes to the vehicle lettering for the perfect look.
We thank you for the many years of good cooperation, wish you safe journeys at all times and will continue to keep our customer's fleet mobile.