Digitalization in fleet management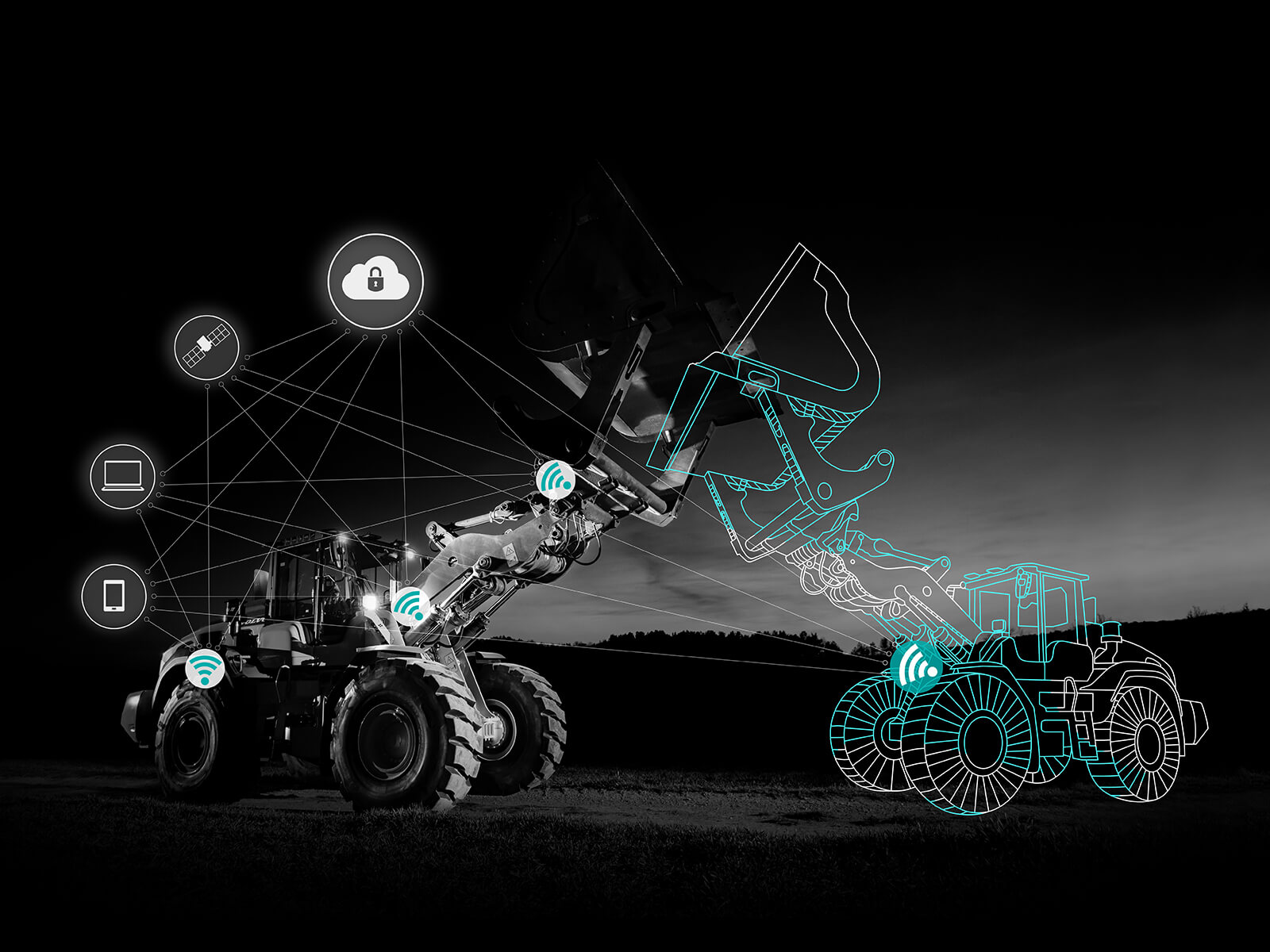 Get your fleet ready for the digital future and secure your market lead.
Digital fleet management
for a fleet with more value
What do a "Swabian speedster" and a "Swedish loader" have in common?
Exactly: the price range, i.e. the value.
As a entrepreneur, are you aware of the value of your fleet? And are your employees aware of this? Do they handle the operating capital with appropriate care? And are the construction machines and commercial vehicles in the fleet being used efficiently and cost-optimized so that they can really add value to the company?
Above a certain fleet size, a fleet manager is indispensable, whether directly within the company or as an external partner. His or her tasks include not only obvious topics such as procurement, administration and maintenance of the machines and vehicles, but also, for example, risk management and owner liability. From our point of view, operational safety, process optimization and cost reduction are the essential goals of successful fleet management, and the focus is always on people. Drivers and works councils, if they exist, should therefore be involved in projects and innovations at an early stage. Advantages such as increased safety and simplified workflows, but also possible concerns regarding data protection guidelines, are best discussed in open dialog. It is not uncommon for a lot of vehicle and machine data to already be collected via manufacturers' telematics systems, but not yet meaningfully evaluated and efficiently used. With the help of digital applications, this information can already be conveniently integrated into existing environments today and even small development steps are quickly positively noticeable, for example through less downtime in machine operation.
Profitable investments for people, machines and the environment
It is impossible to predict how long we will all continue to feel the various effects of delayed supply chains and raw material bottlenecks. This makes it all the more important now for forward-thinking entrepreneurs to make the best possible use of existing resources in their fleets and to extract the "more value" for their own market advantage. Digital fleet management will become indispensable in this regard, especially in communication. Whether between people, for example dispatchers and drivers, or between people and machines, the rapid exchange of data and centralized collection of information will enable a 360-degree view of operationally relevant key figures and thus make a direct contribution to cost reduction. The early detection of defects and thus the prevention of major damage has a one-to-one effect on the company's profit by saving repair costs. The total cost of ownership can be reduced by optimizing the operating time and utilization of fleet members, and the risk of accidents is significantly reduced by reliable compliance with and testing of all regulations, instructions and maintenance.
In addition to these aspects, there are numerous other incentives, such as improved environmental performance and employer attractiveness, to invest now in digital fleet management and thus in the future of your company. We are happy to pass on our years of experience in the form of seminars or individual consulting and are your competent, visionary partner for fleet management and rental of construction machinery and commercial vehicles for recycling, waste disposal and industry.
ROCKBIRD. Empowering your fleet.
Would you like an inventory of your company and advice on optimization approaches? Are you looking for an experienced external fleet manager or training on efficient fleet management and digitalization? Then benefit from our experience now – we will be happy to advise you!