We wish you a merry christmas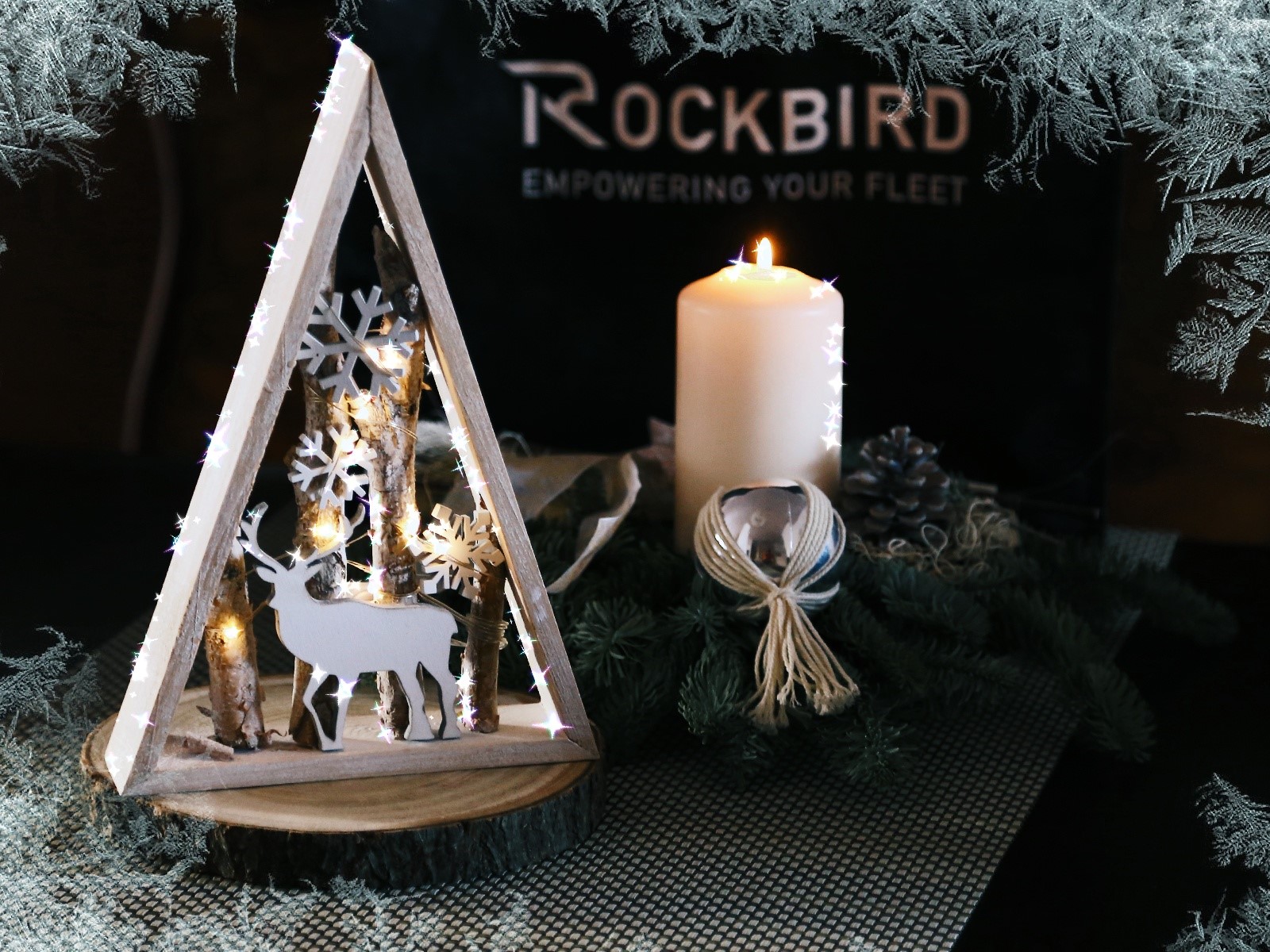 "Christmas is when the best presents are sitting at the table, not lying under the tree."
Inner balance is important for secure footing in uncertain times. Therefore, we wish you relaxing holidays in the circle of your loved ones. Clear your head so that you can make sustainable decisions again.
Like last year, 2021 brought changes and challenges. Everyone was challenged, at work and in the family. Mutual support and consideration were more important than ever. But agility and an open mind also help to ride big waves and see new opportunities instead of sinking.
Where might you have reached your limits in recent months? What new development no longer fit the old "we've always done it this way"? And which processes need to be adapted because, for example, delivery bottlenecks are slowing things down everywhere?
At ROCKBIRD, we always focus on solutions. For our customers, we find ways and develop potentials to secure their market position. Do you control your fleet so efficiently that you can identify problems at an early stage? Do you already use the unstoppable digitalization to your advantage or does it cause you additional work and headaches? Are you aware of the numerous plus points of renting handling equipment and commercial vehicles?
We would be happy to be there for you, as a strong partner with experienced advice, reliable service and fair offers. We value honest, cooperative partnership and would like to thank everyone who "rocked" with us this year.
Here's to a successful 2022, with available machines and vehicles, with stable, optimized processes and with healthy, motivated employees!
Merry Christmas and a good start into the new year wishes the whole
ROCKBIRD team